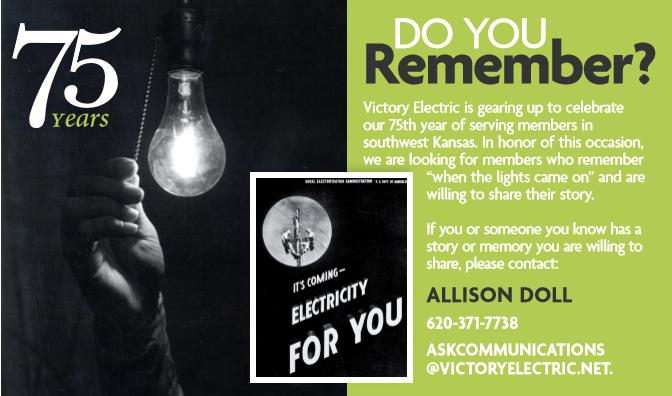 In accordance with Victory Electric's bylaws, each year the cooperative holds a meeting of the members to communicate the cooperative's activities and financial status for the past year. The meeting also brings the annual trustee election to a close. Members mail their votes prior to the meeting, and the results are announced at the meeting.
Purchasing electric power from Victory Electric gives you membership in the cooperative and, as a member, you have voting rights. Your participation is a fundamental power that flows from you to your electric cooperative. You have the power to discuss issues with friends and neighbors and elect your board representation. That democratic right – which includes one vote by every cooperative member – is one of several important differences between electric cooperatives and investor-owned electric utilities. This is your opportunity to have a voice in the business affairs of the cooperative, the business you own.

Victory Electric is gearing up to celebrate our 75th year of serving members in southwest Kansas. In honor of this occasion, we are looking for members who remember "when the lights came on" and are willing to share their story. If you or someone you know has a story or memory you are willing to share, please contact Allison Doll at askcommunications@victoryelectric.net or 620-371-7738.